The skillful buyers with professional knowledge provide total services for purchasing all materials needed for shipbuilding of domestic and overseas shipyards.

Package Purchasing
We supply all materials for shipbuilding such as equipment & machinery, steel outfittings, raw materials and bulks.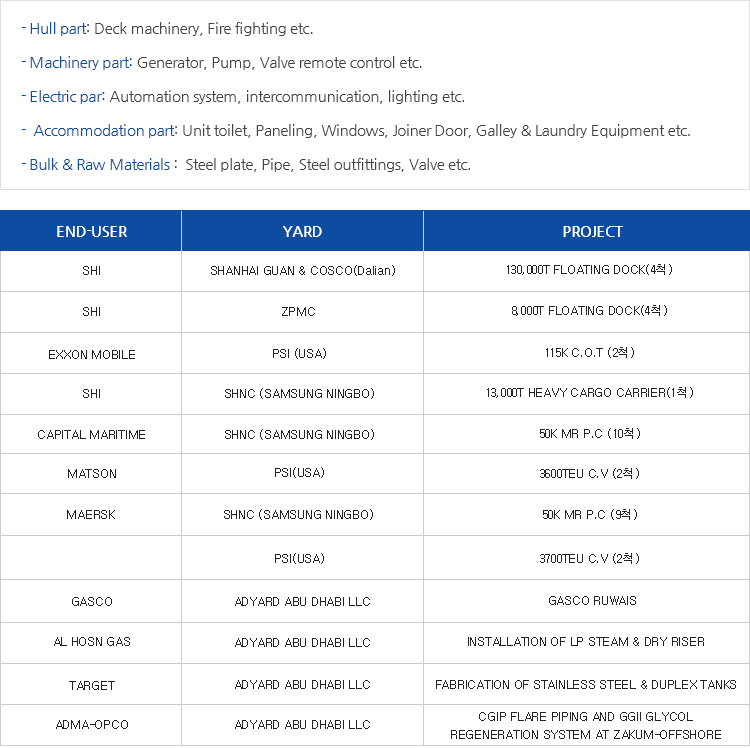 Facilities parts purchasing
We supply equipment components and consumable materials used to build ship blocks Ningbo and Rongcheng Corporations of Samsung Heavy Industries.

Spare part